Regular price
$19.00 USD
Sale price
$12.00 USD
Unit price
per
Sale
Sold out
Build your own x-side table using these step-by-step premium printable plans! Great as a side table or nightstand!
When you're building a project, you don't want to be left wondering what screw size you should be using or if you're putting everything together correctly. These premium plans take the guesswork out of DIY, providing you with detailed and easy-to-follow instructions for your project. 
PREMIUM PLANS INCLUDE:
3D renderings labeled with dimensions and important call-outs

Step-by-step instructions

Shopping list 

Cut list provided 2 ways: an easy-to-read chart, and a visual cut list to see how to cut each board to minimize waste

BONUS: 3D SketchUp file of the project

BONUS: How to Convert Plans to Metric Units Using Sketchup Video
RECOMMENDED TOOLS FOR THIS PROJECT:
Tape Measure 

Circular Saw

Drill

Kreg Jig 

Nail Gun
OVERALL DIMENSIONS: 
22" W x 11" D x 23" H
55.9 cm W x 27.9 cm D x 58.4 cm H* 
*Do you offer plans with metric units? All of our plans are in inches. Because every country offers different wood sizes, we cannot make a standard plan using metric units. What we do instead is provide the SketchUp file as a free bonus and a video on how to use the tape measure tool in the free version of SketchUp to convert each piece to mm or cm without any math. You can then make any necessary adjustments to the plans based on what wood sizes are available for you.
Can I adjust the dimensions of this project to better fit my space? Yes! That's the beauty of DIY: being able to customize plans to your exact dimensions and design. We've included the SketchUp file as a free bonus to these printable plans, meaning you can adjust the dimensions in SketchUp and actually visualize how they will look before you start building. SketchUp is also a great way to double-check that you've made all your adjustments correctly ;) 
If you want more guidance on how to adjust the dimensions with or without SketchUp, check out our "How To Adjust Dimensions of Existing Plans" Masterclass. 
PLEASE NOTE: This is a digital product. Nothing physical will be shipped to you. Ensure your email address is correctly entered on the checkout page. PDF download and SketchUp file will be delivered via the provided email address. 
All measurements are standard (aka feet and inches), NOT metric. 
This is a personal single-use license, not for resale or professional use. 
What You'll Receive

- PDF of the printable project plan that can be printed or viewed on any device

- The 3D SketchUp file for the project
Satisfaction Guarantee

We know you'll love our products. They are oozing with value and designed to be as helpful as possible. But we know it can be hard to ignore that nagging voice in the back of your head that says "what if this stinks..."

That's why we offer a 14-day happiness guarantee. If you're not completely satisfied with your purchase, for any reason, let us know and we'll work with you to make it right, even if that means a full refund.
Share
View full details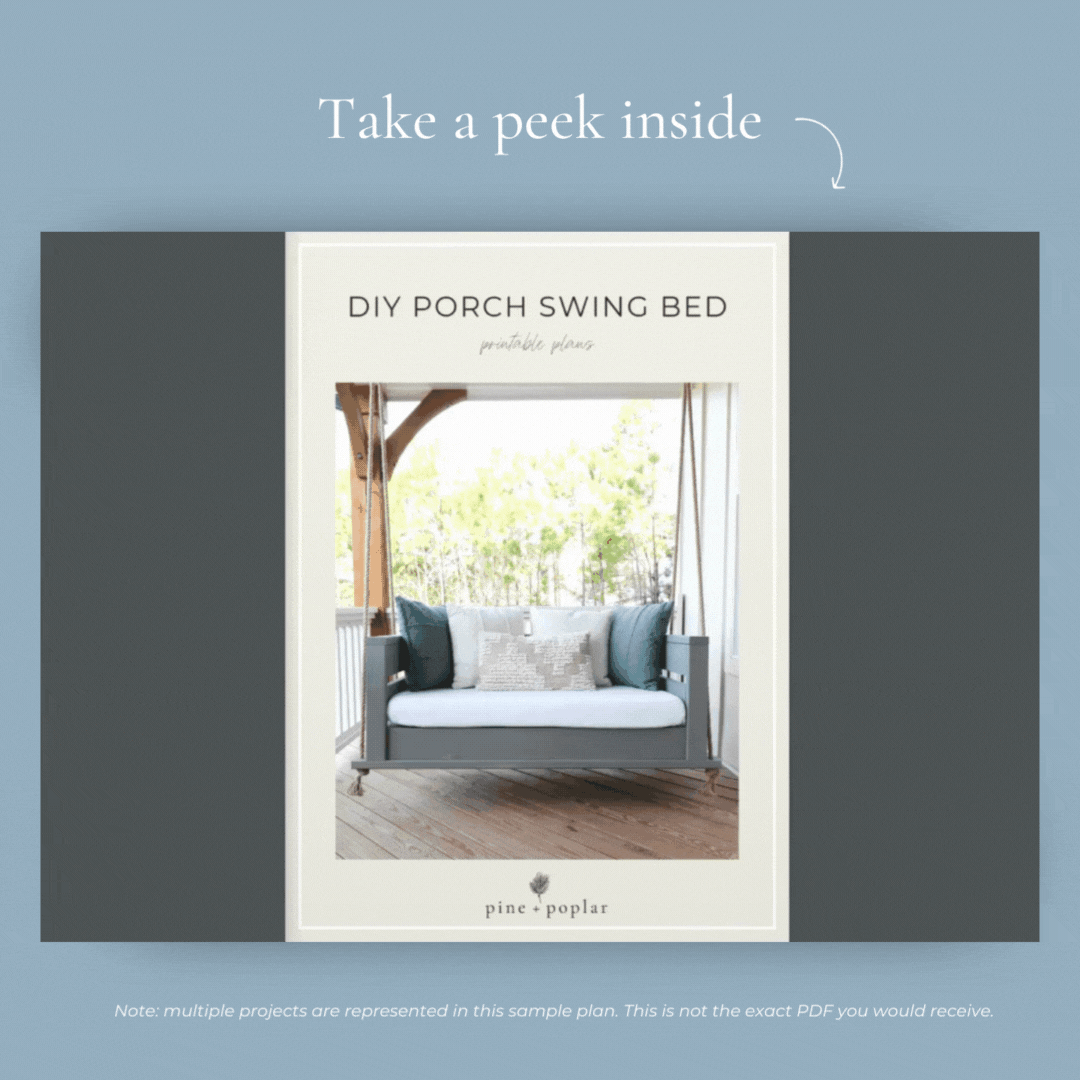 What You'll Get:
Printable PDF

Complete with easy-to-follow instructions, labeled 3D renderings, shopping list, and detailed cut lists - both chart form and visual.

3D SketchUp File

As an added bonus, you'll also receive the editable 3D SketchUp file of your project. Complete with tags of the wood sizes used, and dimensions. Great for visualizing customizations and quickly updating dimensions to better fit your space.
Printed plans need an adjustment
I made the X-side tables recently and had some trouble with the plans. The long leg is 26" long and the two pieces of the other leg are 13" each which should be the same length as the long leg but this fails to account for the 1 1/2" thickness of the long leg. When I tried to put the first table together I had a very lopsided table. I was able to salvage it by cutting 1 1/2" off one of the short legs but it doesn't look quite right. I made adjustments to the second table which turned out better. Otherwise, the plans were easy to follow.
Hi Tammie! So sorry to hear that you had a little trouble with this project. The angles definitely make it a tougher one! The dimensions in the plans are correct, though they don't seem like it at first glance. It's because of how the angles are defined. The long leg is a parallelogram while the short legs are trapezoids.
Since the trapezoids and the long edges are opposite of each other once assembled, the length becomes 24.5' (now measured short end to long end like the long leg is). This then compensates for the 1.5' width of the long leg, making it 26' once assembled.
I've updated the plans to explain this and show what I mean via a SketchUp image. I've also included a few more notes that might help with assembly going forward. Don't hesitate to reach out if you have questions during assembly on further projects. We're happy to help!